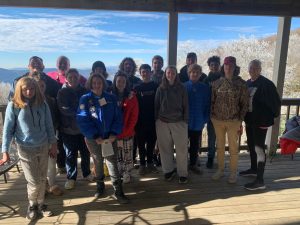 It means that our youth Pastor Zach, along with many other dedicated volunteer youth workers, has a heart and passion for teenagers. We want to see them come to a saving knowledge of Jesus Christ as well as grow in a deep love for Him.
At Bethlehem, we don't believe that students are the future of the church we believe that they are the church! This is why we put such an emphasis on pouring into their lives and giving them every opportunity to flourish and thrive spiritually.
We understand that this is a very pivotal time in life for our teens. This is why we seek to be involved in their lives through the schools, athletic programs, and other extracurricular activities. We also seek to be a resource and encouragement for parents who are raising teens.
For us, youth starts at 6th grade and ends after high school.
We meet three times a week; Wednesday night at 6:30 PM, Sunday morning at 9:00 AM and Sunday nights at 6:00 PM.
Ministries we are involved in
We are a part of D-Now weekends, Volunteering at Samaritan's Purse, HOPE in Lancaster, local service projects, and other events all throughout the year.
Come join us! We welcome you, your teens and your whole family to join us as we do life together and seek to serve our Lord Jesus Christ. 
5th Quarter is a ministry for 6th thru 12th grade that takes place after Buford High School Home Football games on certain selected dates. This year, Bethlehem Baptist has chosen two dates to have 5th quarter on,  August 27, and October 1st, 2021.
Ski Beech Resort Ski Trip 2021
On February 19-21, 2021, the RISE Youth made a trip up to Beech Mountain, NC to shred some snow at Ski Beech Resort.